My Day was Hectic and a whirlwind of activity, but it was worth every minute!
Myself and a couple other teachers got together and decided to do a Fundraiser for Alex's Lemonade Stand Foundation. One of my Students is battling Leukemia, but according to Julian he is "kicking Cancer's Butt!" Today we kicked off our school wide fundraiser in his honor. Next week we will be selling tickets to buy lemonade and on Friday kids will be able to turn in their tickets and help fight Childhood cancer in the process.

ALSF

sent me a picture book about their foundation when I wrote them and told them about my students. I read it this morning on the announcements with Julian by my side. The last line of the book is "When life gives you lemons, ...you make lemonade!" Julian read that line for the school.
Click the Book to go to Alex's Lemonade Stand Gift Shop
I was so nervous reading, trying to not mess up and not go too fast. Afterwards, all of my colleagues told me they were crying from the book. So many of the kids were asking if they could pay more than the $1.00 for lemonade and wanted to know about my student. I was overwhelmed, I couldn't of asked for a better start to my day! Later in the day, our 5th Grade Reading Buddies helped us make posters for the Fundraiser. One of t

he boys came up with this slogan
"Drink for a cure"
and I

think it's perfect!
If you would like to donate to our Fundraiser you can go directly to our Fundraiser page here: Julian's Lemonade Stand
As soon as we got back from announcements, Groundhog Day, or should I say the day before Groundhog day began! I wanted my class to learn that shadows move and change, because the sun moves across the sky. We went outside at 10:15, 12:15 AND 2:30 to trace and measure our s

hadows.
I borrowed the clipboards from my neighbor Renee (thanks Renee) and we got to work.



We traced!
We Measured!
(Thanks Cyndy for the meter sticks)
We add two-digit numbers and used our tens and ones! Because their shadows were longer than the meter stick, they had to add their 2-digit numbers to figure out the length of their shadow. We have been working on this concept for a while. It was so great to give them a real purpose in their adding. And, of cou

rse it was fun too!



Of course, it wouldn't be Groundhog day without some predictions! Here is the

b

efore.
Here is the After! My Florida kiddos do not like the cold, they want spring to come! I would prefer a little bit more of this cool weather we are having, so I added my vote to 6 More Weeks of Winter!
I am starting my Sale tonight--But if you wait until Sunday you will get 28% off at my TPT Store.
button by Ashley Hughes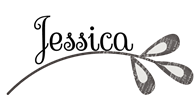 Add caption