I mustache You to be Healthy!
Did you know November or 'Movember' is Men's Health month? I'm teaming up with Creative Teaching Press and Jennifer from First Grade Blue Skies to support this cause.
I know my husband is always super busy. He rarely makes time for himself let alone go to the Dr. So let's support the men in our life with a little fun and a giveaway.
What can you win? How about this fabulous, multi-purpose Mustache Mania Photo Booth Bulletin Board Set?
Sorry about the sideways picture, but here's a little look at what else is in the Bulletin Board Set.The Chevron 10" designer cut-outs, which I have the photos on, can be found here.
Need some New letters for your Bulletin Boards? How about these Fancy Black 4" Designer Letters? Let me just say, these letters were so easy to pop out of the card-stock. My 10 year old did it for me, and didn't rip 1 letter. I am notorious for ripping letters. She must have a secret super power. LOL!
And I bet your wondering about the little mustaches the kids are holding? The Mustache Medley designer cut-outs have dozens of uses! See Here how I use them for reading.
For Movember...I had each student in my class take a picture in the photo booth. I am going to print them out and add them to a little post card for them to give to their dad, grandpa or uncle; with the saying "I mustache you to be healthy"
Head on down to the rafflecopter below to enter. The giveaway will run for a week.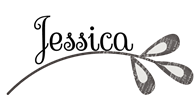 a Rafflecopter giveaway