I am beyond excited to share more of

Creative Teaching Press

' new "hot-off-the-press" products with you! The only place you can view these items is on the blogs with the button above. Not only that, now you have the chance to win these great items, before they even send out their new catalogs! How amazing is that? I put together some little collages of items I thought would coordinate great in any classroom. Check them out below, then head on down to the rafflecopter for your chance to win these great new products!
My 10 year old daughter has me hooked on mustaches. My theme this year is owls and turquoise, but I have found any reason and come up with lots of great ways to incorporate "mustaches" into my classroom repertoire.

"I mustache you to read..." "I mustache you a ???" "I mustache you to write!"

(I even used some of CTP's Mustache Medley items to throw my daughter's 10th birthday party)

The New items they have added are spectacular and color-coordinated! Lesson plan books, notepads, photo-booths, and classroom

bulletin board sets for displaying work! Pair it up with some new Black and white Letters, chevron border or solid red or blue and you will have a beautiful classroom theme all your own! It's amazing! I'm already imagining my Bulletin Board for Back -To-School Starring all of my First Grade Team and students! It's going to be Mustache-ulous! LOL!



Do you enjoy a more vibrant and colorful environment? Then these new Letter cut-outs and stickers and Birthday Bulletin board items are just for you! Choose from Chevron Colorful letters or solid--These will really make your bulletin boards pop!
Last, but certainly not least are the Inspire-U posters. I am so looking forward to hanging these in my classroom. Besides the fact that the chalkboard designs came out so beautiful, I just love the message of each and everyone of these posters. I still love turquoise and wanted to see how they would look in my own classroom. I think it looks amazing...Don't you? But don't let that stop you, they can go with any color, because of the chalkboard background.
Would you like to see more products? Click this link to view more of CTP's new items!
So, are you ready to win these items for your very own? Well head on down to the raffelcopter and enter to win now! Don't forget, many of my bloggy friends are having giveaways from Creative Teaching Press too, so after you enter the rafflecopter, scroll down to find the links to all the other giveaways as well. Enter to win some more great products from CTP! The winner will be announced next week!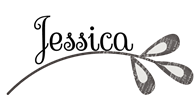 a Rafflecopter giveaway